Event Information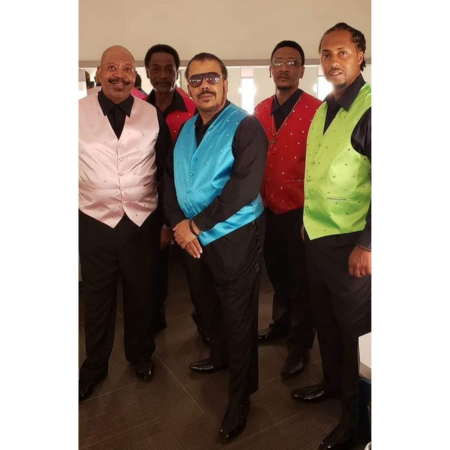 Enchantment's music is soulful, smooth, romantic, and
melodious with lyrics that are loving, and understanding. The
golden sound of Enchantment was formed in 1967 at Pershing
High School in Detroit. In 1976, the charismatic showmen
received national acclaim with the release of their second
single "Gloria." Written and arranged by dynamic lead singer
E.J. Johnson, "Gloria" became a smash hit. They followed it
with another smash hit, "Sunshine," from the same album.
They recorded their second album in 1977 and came up with
their third consecutive number one single, "It's You That I
Need," which reigned at #1 for four weeks. They continued
their hit making ways with top ten singles "If You're Ready
(Here It Comes)," "Where Do We Go From Here," "Forever
More," "Enchanted Lady," and many more. Enchantment's
longevity is attributed to their vitality and the dedication they
have for their craft. The group continues to impressively
demonstrate their quality golden sound at concerts and events
around the country.
Enchantment
Ticket Price: $45
Age: All Ages
Saturday, May 25, 2024

8:00 pm - 10:00 pm
Add to Calendar
Saturday, May 25, 2024 8:00 pm
America/New_York
Enchantment
Harmony Hall Arts Center