Partnerships
Community Partnerships
Community Partnerships
Community partnerships help the Department expand and enhance ongoing services and programs to achieve our mission. These partnerships provide meaningful, tangible resources, services, and programs that benefit all in the community.
Prospective Community Partnerships
The Department partners with organizations working toward measurable outcomes in the areas of active seniors, community arts/education, conservation/outdoor education, health and wellness, local history, and youth development.
Start the conversation today by submitting a Proposal for Community Partnership here. Patrons will be asked to detail organizational goals and resources, describe the vision for a partnership, and provide proof of organizational tax-exempt status.
Current Community Partnerships
It's now easier than ever to request support from the Department, click the PARKS DIRECT logo below to login and submit requests.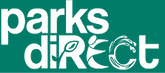 Easily update your contact information and share details of your annual community activity here.
For more information, call 301-446-3313.
FAQs
Corporate Partnerships
Great parks need great supporters like you!
Become one of the regional or national companies that believe in the value of public spaces throughout Prince George's County. Corporate support helps to make new parks possible, honors supporters at special events and provides funding for community-driven events. Here's what we can accomplish with your support:
Make new parks possible
Provide funding for community-driven events
Revive an arts program for youth
The Department can create a customized proposal along with partnership incentives tailored to your specific needs and target initiatives within the community.
Contact Us