Donations & Sponsorships
Event Sponsorships
Sponsorship
Sponsor an M-NCPPC, Department of Parks and Recreation event and give back to the community by donating resources, in-kind services, or volunteering. Public events and festivals attract a diverse audience from Prince George's County and the Washington, DC, metropolitan area. Annual community events can attract crowds of 15,000 to 20,000. Community and corporate support is needed for event entertainment, prizes and giveaways, refreshments, advertising, and event promotion. Corporate volunteers also are a welcome resource at large events serving metropolitan area residents.
Recognition
Event sponsors receive recognition through:
Event activations
Event banners and signs
Opportunities for sponsor-related giveaways
Printed promotional materials
Special announcements at events
Website listings
Benefits
Sponsors may receive benefits such as event tickets, VIP parking, and stage time for introductions and announcements. Sponsorship packages vary depending on the size and scope of the event.
Commemorative Gifts
Invest In The Future of Parks
High-quality parks are essential for a healthy and vital community. Parks and trails in Prince George's County are used by millions of visitors each year. Commemorative gifts enhance and extend the park system to meet the needs of the growing community. Gifts in memory of an individual or honoring an important event beautify parks, support continued park development, and create community links to the Department's award-winning park system.
The Department of Parks & Recreation welcomes commemorative gifts from
A
Honoring a Person or Event
B
Memorialize a family member or Colleague
C
Celebrate a Birthday, Anniversary, or Another special Event
All donors receive a dated certificate, a map recording the placement of the gift, and recognition with a tag or plaque.
Trees
Landscape specialists will provide a selection of native and durable trees for planting in selected park sites from September through May. These include shade, evergreen and flowering trees. Donations include the cost of a tree, a standard plaque, and maintenance for the life of the tree.
Park Renovation & Amenities
Amenities including sculptures, interpretive signage, bike racks, drinking fountains, or other suitable items may be arranged on an individual basis with park staff. These projects vary in size, cost, and availability of sites. Requests will be handled individually and gifts will include item costs and maintenance fees. Patrons' good stewardship of the parks and natural areas will provide a lasting legacy for future generations.
Guidelines
The donation of a tree, bench, or another amenity to M-NCPPC, Department of Parks and Recreation's park system does not constitute ownership of the item, the land upon which it is situated, or the surrounding lands. Department of Parks and Recreation staff can accept only those commemorative gifts that are in alignment with the Commission's organizational mission and purpose. The Commission reserves the right to determine the suitability of all commemorative gifts and donations and expressly reserves the right to refuse any donation or commemorative gift. The Commission, in its sole discretion, will determine whether to repair or replace any of the commemorative gift items that are damaged, stolen, or destroyed.
Friends of the Park
A New Program
Friends of the Parks is a new program designed to honor the strength and support of Prince George's county. Generous contributions foster programming and bring the community together in support of the parks we love.
Mission Statement
Friends of the Park strives to improve the quality of life for all citizens of Prince George's area through the enhancement, cultivation, and continued support of our parks and programming.
Reasons to Help 

Kids to Camp Campaign 2023
Help give a Prince George's County child in need the summer of their dreams at one of the 53 summer camp locations. Tax-deductible Friends of the Parks donations will contribute to summer camp experiences for eligible children based on documented need.
Give a child the gift of adventure, imagination, sports, the arts, nature, and fun. Pay it forward!
Campaign Goal- $10,000
Supporter Benefits
Friends of the Park offers multiple supporter tiers catered to giving.
1
Legacy Champion- $1,000 or more
Includes a fifteen percent discount on a park permit, a commemorative brick placed at one of our parks or facilities, a personal feature on M-NCPPC social media, and more.
2
Parks Philanthropist- $500
Includes a ten percent discount on a park permit, a VIP pass to select Department Signature Events, a 6-month combo fitness pass, and more.
3
Parks Supporter- $150
Includes four daily swims and fitness combo passes, a "Friends of the Parks" tote and t-shirt pack, and more.
4
Community Ally- $75
Includes a "Friends of the Parks" water bottle pack, and more.
5
Friends of the Parks – $25
Includes a "Friends of the Parks" souvenir decal and subscription to our Community e-newsletter.
What Donation Supports
Facilities
From athletic complexes and community centers to dog parks and tennis bubbles, Parks and Recreation supports many facilities throughout Prince George's County.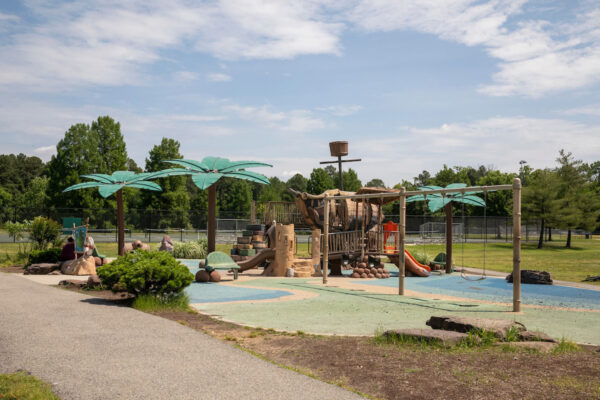 Parks
Prince George's has 4 regional parks, 370 community and neighborhood parks, and 165 miles of trails located throughout the county.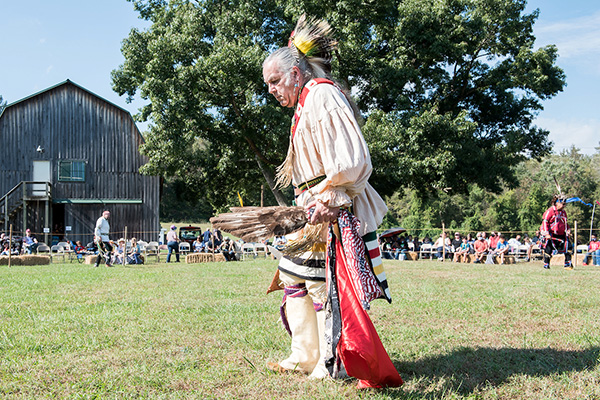 Programming
Parks and Recreation hosts hundreds of events each year for all ages, including festivals, summer camps, and learning programs.
Additional Information
For more information on these opportunities to invest in the community, contact below:
Kathy Archer
Commemorative Gifts Specialist.
Maryland National Parks Commission
Natalie Hill
Partnership and Sponsorship Assistant
Maryland National Parks Commission