News
FREE Weekend Tutoring Offered by Dept of Parks and Rec., Pr. Geo. County
February 16, 2023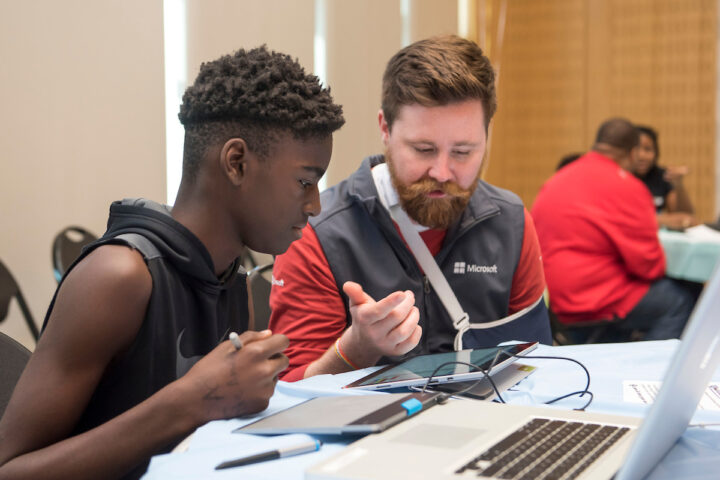 Department of Parks and Recreation, Prince George's County Launches
FOR IMMEDIATE RELEASE: February 16, 2023
Media Contact: Angel Waldron, 301-446-3311
Saturday Enrichment Academy
Riverdale, MD – The M-NCPPC, Department of Parks and Recreation in Prince George's County in partnership with the County Council is proud to announce its new weekend tutoring program, Saturday Enrichment Academy (SEA), to help improve grades and test scores of county youth. In this three-hour weekly program, learning coaches will use creative ways to meet the needs and styles of participants in grades 1-3 to promote academic acceleration. SEA is FREE for Prince George's County residents ages 6-9 and will take place at nine Department locations March 4 – June 10, 2023, from 9:30am – 12:30pm.
"The purpose of our Saturday Enrichment Academy is to provide academic support to youth who are having challenges with English Language Arts and STEAM", states Anica O'Neil, Assistant Division Chief at the Department. "It is our goal to bridge the gap and provide our youth with resources and a comfortable, fun, engaging environment that will assist with mitigating their learning challenges."
Students will receive small group tutoring that creates a more comfortable learning environment and allows tutors to meet participants where they are. SEA will take place each Saturday at the following Elementary Schools in Prince George's County:
Berwyn Heights
Columbia Park
Deerfield Run
Langley Park
Perrywood
Glassmanor
Fort Washington Forest
William Hall Academy
William Beanes
Registration is now open here. To learn more, contact anica.oneil@pgparks.com.
About the Department
The M-NCPPC, Department of Parks and Recreation delivers an award-winning park system through progressive, innovative leadership and a commitment to the community and the environment in Prince George's County. For more on the Department of Parks and Recreation, visit www.pgparks.com and stay connected on Facebook, Twitter, PhotoShelter, and Instagram. The Department of Parks and Recreation encourages and supports the participation of individuals with disabilities in all programs and services. Register at least a minimum of two weeks in advance of the program start date to request and receive a disability accommodation.