Montpelier House Museum
Montpelier House Museum
Amenities
Hours:
· Thurs-Mon : 10am-4pm
· Tues & Wed : Closed

<strong>Visit</strong>
Montpelier, built in the 1780s, was home to the Snowdens, plantation and ironworks owners, and the 169 people they enslaved, like Catte Creek, and Ben, a blacksmith. Now a historic landmark, the museum preserves the histories of all who lived there through tours and a variety of public programs.
Plan Your Visit
Features:
18th century Georgian architecture
One of only two 18th century summer houses or "belvedere," on its original foundations.
Flower and herb garden
Indoor and outdoor exhibits
Admission:
Seniors: $4
Adults: $5
Children (5-18): $2
Children (4 and under): Free
Tours:
Self-guided tours available year-round.
Group tours available for 10 or more people.
Reservations required for groups only. Call 301-377-7817.
Explore the grounds any time, dawn 'til dusk. Picnics encouraged!
Guidelines:
Grounds open daily, dawn to dusk.
Picnics encouraged but please carry out trash.
Dogs welcome on a leash, and please clean up after them.
Accessibility
Montpelier House Museum is partially handicap accessible. Please call for more information.
Parking in main lot adjacent to Montpelier Arts Center and Carriage House. Three handicap accessible spots in small lot near house museum. Follow the drive past the Carriage House to the small lot.
Self-guided tour booklets offered in English and Spanish.
<strong>Events</strong> <strong>& Programs</strong>
Montpelier is home to the annual Festival of Herbs, Tea and the Arts, unique themed tours on architecture, preservation, slavery and resistance, teas, preservation workshops, and more.
For all Montpelier House Museum events, register on PARKS DIRECT unless otherwise noted.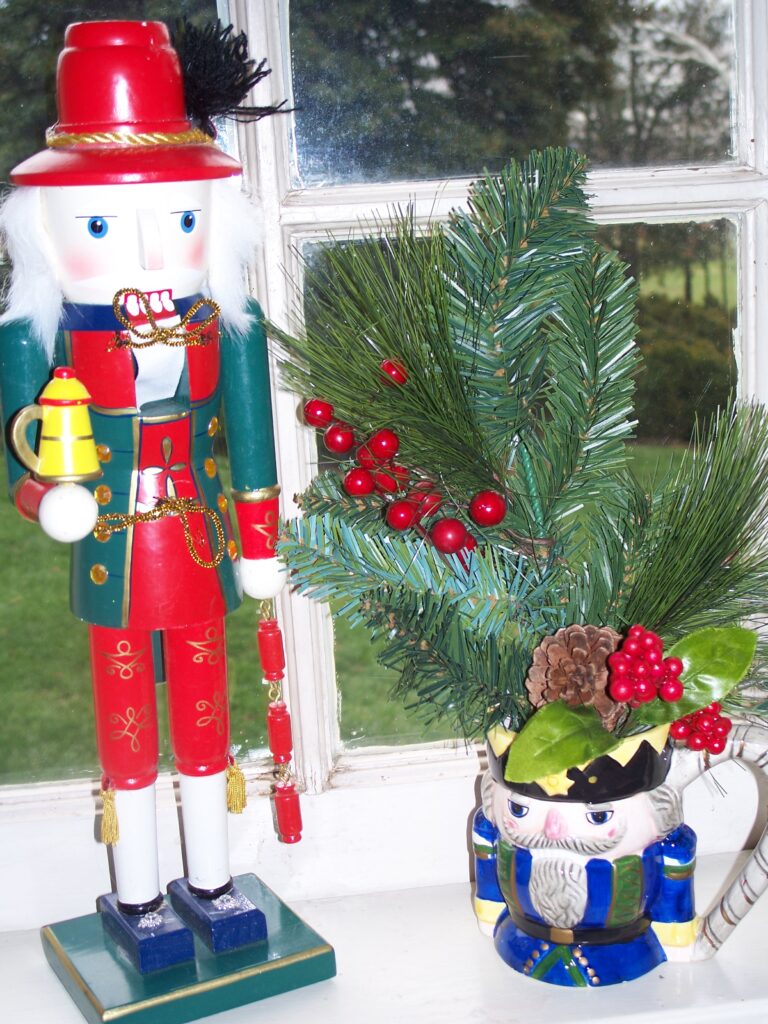 Celebrate the season with a holiday tea, served in Montpelier's elegant East Wing which will be deco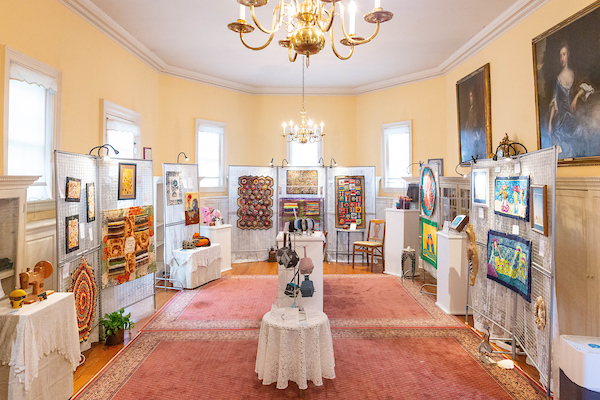 All kinds of textile and fiber arts are on display by regional artists.  Artists' Boutique is also o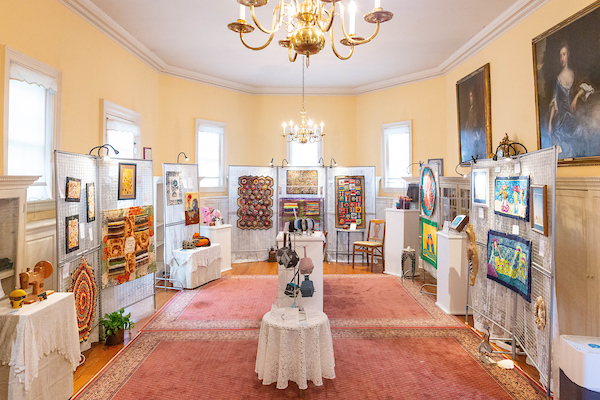 All kinds of textile and fiber arts are on display by regional artists.  Artists' Boutique is also o
<strong>Public Programs</strong>
Montpelier House Museum offers a variety of programs for private, public and home school groups, pre-schools, after school care and daycare centers.  Storybooks, history and fun STEM/STEAM activities come into play in programs with themes like African American history, Native American culture, empathy, nature, music and dance, and the importance of community.  Programs can be done at Montpelier or as an outreach event at your school or facility (some exceptions apply). 
How to Schedule
Student: $2 (Goode Inventions and STEAM into Native Culture programs are $5 per student)
Teachers and Bus Driver: Free
Chaperones: 1 adult chaperone (free) required for every 10 students.
Advanced registration and payment are required for all group tours and programs. Tours are typically 1-1.5 hours long.
To schedule a tour, please call 301-377-7817. 

Information for Bus Driver:
After turning off Muirkirk Road onto Montpelier grounds, you will pass the Montpelier Arts Center on the right
(building with silo). Take a left into large parking lot, and drive toward the far end. Park near the one story
brick building (Carriage House). After parking, walk up brick path that leads to the Carriage House, go
around the left side of the Carriage House, and continue walking up paved drive up to the house museum.
Enter from porch by "Entrance, Tours, Gift Shop" sign. 

Bus Drop Off and Parking:
If your bus is school bus size or smaller, you can drive up to the "Authorized Vehicle" parking Lot.
To get there, in front of the Montpelier Art Center, turn right onto small traffic circle so you are going counterclockwise.
From circle, turn right onto low, ramped curb, then take immediate sharp left onto paved drive going up to brick Carriage House.
(If there is a large, grassy field on your right, you missed the turn.)
Follow drive as it curves right past Carriage House, and continue towards the large brick building, which is the house museum.
There will be a small parking lot on the left. You can drive past the parking lot to drop off students
Then, please go back to the larger lot near the Carriage House to park.
Remember: you can only drive up to the smaller lot near the house museum if your bus is school bus-size or smaller. There is not enough room for larger vehicles to turn around.
Home School Requests
More information coming soon
Program Descriptions
Goode Inventions, ages 8-12.  Kids see for themselves that we are surrounded by inventions made by African Americans.  They'll hear a story about Sarah Goode – the first African American woman to earn a U.S. patent – and do experiments to better understand an invention by a local African American woman inventor.  They'll also make-and-take their own scrapbook on African American scientists throughout history, and do a scavenger to find many things that we rely on daily invented by African Americans. 
STEAM Into Native Cultures, ages 10-14.  STEAM has been around for much longer than you might think.  Native Americans have been utilizing STEAM subjects for thousands of years.  In this program, students will use math and examine the natural world to learn how many Indigenous cultures keep track of time.   Through the medicine wheel, they will also see connections between seasons, life stages, and natural phenomena.
Story and Activity Time-Kitchen Dance, ages 3-6.  In this program celebrating family and food, kids hear a story about a mom and dad who can't help dancing as they clean up after dinner.  Will their kids be able to sleep through all the fun?  Students will also learn a Ghanaian song honoring those who cook for us, and make up their own dances to African percussion instruments!   
 Story and Activity Time-Look, Grandma!  Ni, Elisi!, ages 3-6.  Young audiences hear a story about a young boy, Bo, and his grandmother as they get ready to sell their handmade marbles at the Cherokee National Holiday.  Like Bo, they will experiment with STEM subjects of volume and mass as they try to find just the right container to carry all the marbles AND fit on their vendor table.  The program ends with the kids playing their own game of Cherokee marbles. 
Story Stroll: Call Me Tree/Llame Arbol, ages 3-8.  Young visitors follow a path of pages in this bi-lingual story that combines nature education, lessons in self-care, and yoga.  Program can take place at Montpelier or offsite, but room for several signs must be provided.  Signs can be placed on chairs for an indoor program. 
Story Stroll: Unstoppable, ages 3-8.  In this Story Stroll, children follow the pages of a book about a group of animals – all with their own superpowers – as they try to save the forest from being cut down to make room for a super mall.   Will teamwork and individual strengths save the day?  Program can take place at Montpelier or offsite, but room for several signs must be provided.  Signs can be placed on chairs for an indoor program. 
<strong>School Programs</strong>
More information coming soon.