Event Information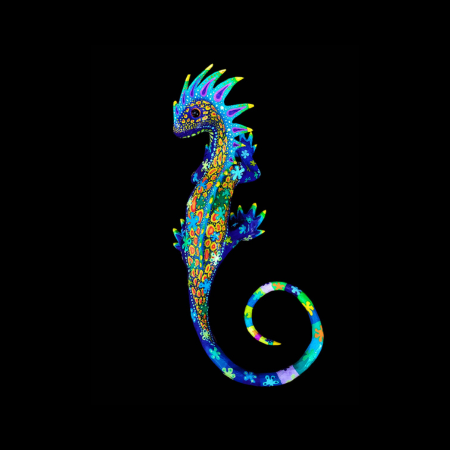 Teleport into a whimsical and colorful 3D fantasy where cute
and curious imaginary creatures roam and climb the walls. The
imaginary creatures that you will meet are called "Imji" and
they are kind, caring, and friendly creatures that each have
a power they use for good. Imji: Creatures of Imagination is
artist Kelsey Joyce's introduction of the Imji she creates and
the stories each Imji has. Come take a break, relax, and join
the fantasy in the Main Gallery of Harmony Hall Arts Center.
Kelsey Joyce is a Maryland-based artist who takes inspiration
from daydreams to create her own imaginary creatures called
"Imji." Joyce specializes in creating sculptures using an
array of mixed media techniques and materials. In Joyce's
work she creates sculptures using papier mâché, wallpaper
paste, paint, welding, and clay. Joyce enjoys creating, stories,
installations, and public artworks that are based on fantastical
subjects and environments. Joyce's work is inspired by her
active imagination, alebrijes from Mexico, optimism, color, and
animal hybrids. Her goal with art is to transport the viewer into
her fantasy, lighten their mood, and ignite their imaginations.
When she is not creating works of art, she is an arts educator
and expresses herself through dance, fashion, and music.
Kelsey Joyce: Imji: Creatures of Imagination Public Reception
Ticket Price: FREE
Age: All Ages
Saturday, June 29, 2024

2:00 pm - 4:00 pm
Add to Calendar
Saturday, June 29, 2024 2:00 pm
America/New_York
Kelsey Joyce: Imji: Creatures of Imagination Public Reception
Harmony Hall Arts Center