News
All About the NEW Pgparks.com Web Experience
June 8, 2023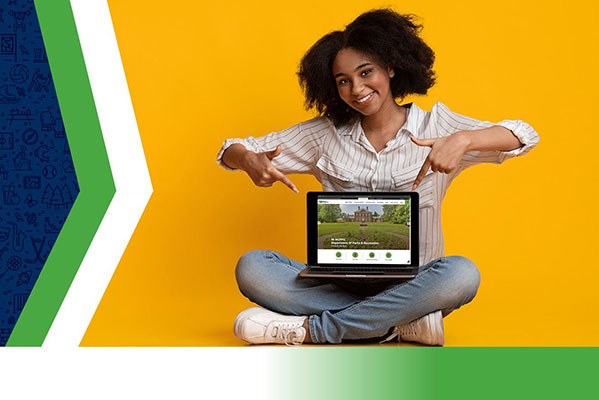 FOR IMMEDIATE RELEASE: June 5, 2023
Media Contact: Angel Waldron, 301-446-3311
Department of Parks and Recreation in Prince George's County Launches New Web Experience
Riverdale, MD – Today, searching for your favorite programs, facilities, and parks in Prince George's County just got easier. The M-NCPPC, Department of Parks and Recreation, Prince George's County has launched its redesigned www.pgparks.com website to streamline content and make the web experience more user-friendly. Patrons are now able to use new tools like facility finder, trail finder, and park finder to help in their search.
The Department is committed to serving all Prince George's County residents and visitors. Its new website was designed with this in mind – and is accessible to everyone. It features an accessibility menu with dozens of ADA compliance measures and tools. The accessibility menu can be found through the blue round icon found on the bottom right. Here visitors can adjust image contrast and saturation, increase the text size or spacing, adjust the line height, pause animations, hide images, and activate a dyslexia-friendly font.
Now explore and discover upcoming events all on one page. The new website features an Events page, where you can search by date, location, name, or categories like visual arts, youth, and fitness & training. When you click on an event, you will find more information and a direct registration link. If it's a recurring event, additional event dates will be shown.
Other notable improvements to the website include:
Multi-lingual – There is a translation button that remains on each page at the top right corner. This is especially beneficial for our Spanish-speaking community, which makes up over 20% of the County.
Find a Park/Trail – Under the Parks & Trails tab, you can utilize the Park Finder and Trail Finder search tools. Each tool has fields that allow you to filter through parks according to amenities, activities, and rental options.
Find a Facility – Under the Facilities & Rentals tab, you can utilize the Facility Finder search tool. Here, you can filter by facility type, amenities, activities offered, and rental options. Community Centers can also be found through this tool.
Art Programs – Art programs can be found under the "Activities & Events" tab. Art programs can also be found on Pgparksdirect.com.
Aquatics – Aquatics information can be found under the "Activities & Events" tab. Here, you can find all Aquatic splash parks, pools, and complexes.
News Releases and Alerts – All news releases can be found under the "News" tab. Other important information such as how to sign up for Pgparks Alerts, the Department newsletter, and COVID-19 information can also be found under this tab.
To use all these features and much more, visit www.pgparks.com.
About the Department
The M-NCPPC, Department of Parks and Recreation delivers an award-winning park system through progressive, innovative leadership and a commitment to the community and the environment in Prince George's County. For more on the Department of Parks and Recreation, visit www.pgparks.com and stay connected on Facebook, Twitter, PhotoShelter, and Instagram. The Department of Parks and Recreation encourages and supports the participation of individuals with disabilities in all programs and services. Register at least a minimum of two weeks in advance of the program start date to request and receive a disability accommodation.