Event Information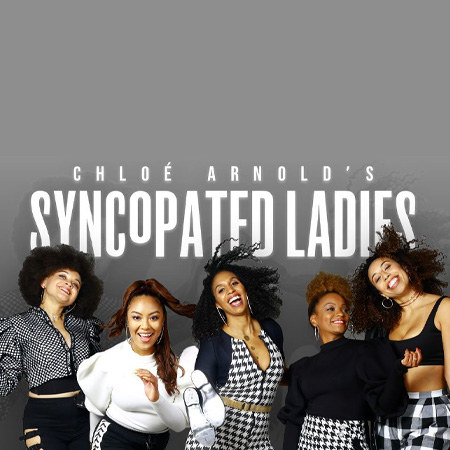 Syncopated Ladies: Live is a ground-breaking all-female tap
production that propels beautiful, classy, and diverse women
onto a re-invigorated stage, weaving their inspiring stories
with intricate footwork, feminine prowess, and life-renewing
energy. It is a celebration of sisterhood, empowerment, and
Black girl magic wrapped up in the package of a music video.
Dancing to today's cutting-edge music, from pop to hip-hop
to salsa, and even a couple tear-jerking ballads, this show is
electrifying, stirring, and energizing!
Syncopated Ladies: Live
Ticket Price: All Ages ($45 R / $40 NR, senior)
Age: All Ages
Sunday, March 24, 2024

4:00 pm - 6:30 pm
Add to Calendar
Sunday, March 24, 2024 4:00 pm
America/New_York
Syncopated Ladies: Live
Prince George's Publick Playhouse