Event Information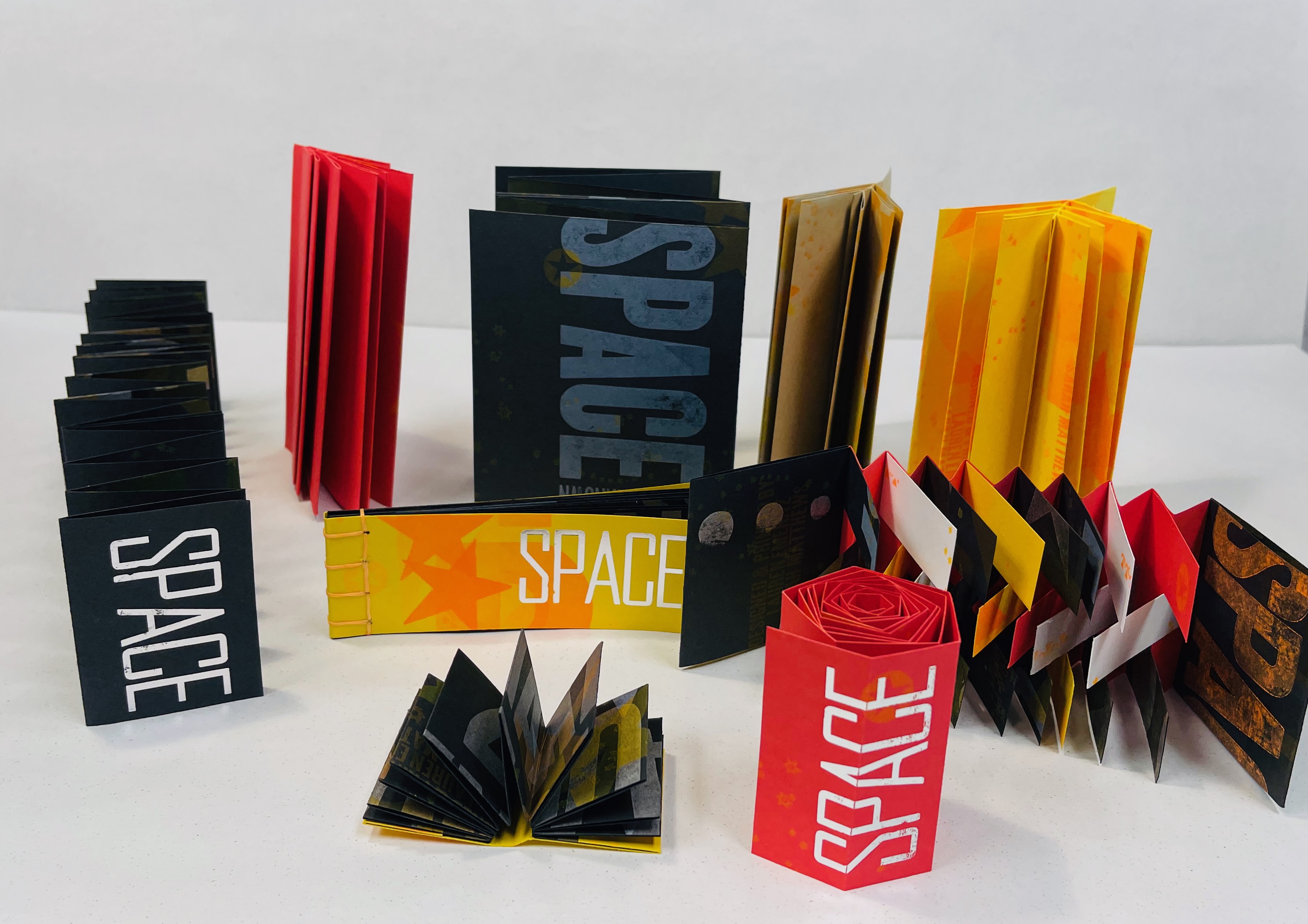 SPACE: Known/Unknown Closing Reception
Ticket Price: FREE
Age: All
Monday, August 28, 2023

5:00 pm - 8:00 pm
Add to Calendar
Monday, August 28, 2023 5:00 pm
America/New_York
SPACE: Known/Unknown Closing Reception
August 26, 2023 | 5 – 8 pm
Join Brentwood Arts Exchange and featured artists for the SPACE: Known/Unknown Closing Reception. This will be the last day to view the displayed exhibition. Connect with artists and indulge in a night of illuminating art.
FEATURED ARTISTS: Lauren Emeritz & Sarah Matthews
SPACE: Known/Unknown, is a collaborative exhibition featuring the visually captivating work of Lauren Emeritz and Sarah Matthews.
Lauren Emeritz, a letterpress printer, uses type and color to explore and connect with the world around her. She creates artist books and prints by fusing traditional printing techniques with modern graphic design knowledge. Lauren's favorite color is orange, and she integrates it in everything she does.
Sarah Matthews' work documents the struggles of finding answers to long-standing questions regarding race, equality, and gender, as well as breaking through barriers and shining light on social injustice. She loves layering various forms of printmaking and constructing artists' books out of them. Sarah's favorite color is yellow, which she was thrilled to be able to incorporate into the project.