Event Information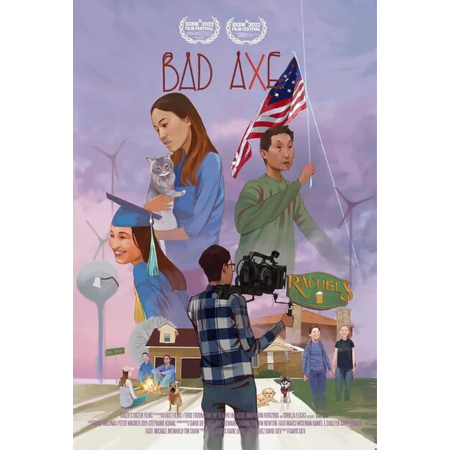 This recent documentary from David Siev is a deep dive into
the sociocultural and socioeconomic issues pervading rural
America in the wake of the Trump administration. In "Bad
Axe," Michigan, an Asian American family struggles to live an
ordinary life while managing their small restaurant. Yet as the
repercussions of the COVID-19 pandemic plunge the nation
into turmoil, the family must contend with more than just a
decline in their livelihood as racism abounds in their rural
community. Post screening discussion.
Film Screening: Bad Axe (2022)
Ticket Price: $5
Age: All Ages
Thursday, May 16, 2024

7:00 pm - 10:30 pm
Add to Calendar
Thursday, May 16, 2024 7:00 pm
America/New_York
Film Screening: Bad Axe (2022)
Harmony Hall Arts Center