Nature Quest

Nature Quest Art Contest
Explore your backyard, a local park, or other outdoor environment. Tell your nature story by drawing, painting, photography, mixed media, sculpture, recycled art, or through poetry. Enter the art contest by uploading your artwork to be displayed in our Nature Quest exhibition and possibly win a cash prize!
If you wish to enter the Nature Quest Art Contest, check back soon for information on the 2023 contest!
Contest Guidelines
Recent Events
Nature Quest Art Exhibit
Celebrate the artwork created by the youth of Prince George's County as part of the Nature Quest Art Contest. The exhibition features approximately 90 artworks created as part of the eight-month contest.
Prizes
The Department of Parks and Recreation's contest in Prince George's County will recognize winners in three categories: elementary school, middle school, and high school. Prizes in each group are $200 for 1st place winners, $100 for 2nd place winners, and $50 for 3rd place winners. Poetry will be recognized in a separate category with cash prizes of $200 for 1st place, $100 for 2nd place, and $50 for 3rd place. All prizes may not be awarded.
Looking for Inspiration?
Visit these nature parks for more inspiration
2022 Nature Quest Winners
Poetry
1st: Gianna S.J. "Nature's Fury"
2nd: Alyssa C. "Summer"
3rd: Ana Lucia S.J. "The Alligators Hunt"
Elementary School Winners
Middle School Winners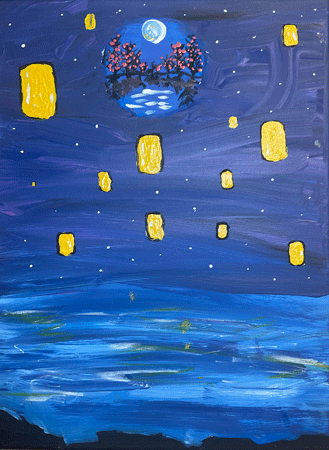 High School Winners